CONTACT INFORMATION
ONG Specialist & Counselling Centre
8-G, Lebuh Sungai Pinang 1,
11600 Georgetown, Penang, Malaysia.
Contact No. :
+604-283 8178
+604-282 2237
Opening hours :
Tue - Sat
10am - 5pm

EMPOWERING YOU TO BE WELL & HAPPY !

Psychiatry or Psychological Medicine is a specialized field of medicine which deals with every aspect of mental health. It involves managing all types of behavioral, emotional and thought disorders. Psychiatry also has a broader role in preventing these disorders by promotion of good mental health practice. It aims to help individuals achieve their best abilities and improves their quality of lives.
Objectives of MindMedic.org:
1. To educate the general public about the importance of mental health.
2. To share information and latest findings about mental disorders.
3. To empower the people with knowledge of mental health and reducing
the stigma attached to individuals suffering from mental disorders.
4. To provide an easy access to local mental health services
(in Malaysia).
Recent research showed 11% of Malaysians suffering from mental disorders. This is in keeping with statistics around the world where half a billion people (10% of population) have some form of mental disorders. It is a growing phenomenon with serious socioeconomic implication.
It is a widespread misconception that mental disorders are all about 'madness', and that an individual who seeks psychiatric help must therefore 'be mad'. The society must understand that mental disorders encompass a very large group of emotional, behavioral, thoughts and neurological disorders.
In fact, the commonest cases seen by a Psychiatrist are: children with learning disability, children with hyperactivity and autism, disciplinary problems, rebellious behaviour etc. Many adults with stress and sleep problems, anxiety, depression, drug/ alcohol abuse, relationship and sex issues, and dementia (eg. Alzheimer's disease) also seek professional care from Psychiatrist.
The last decade has seen tremendous growth in the field of Neuroscience that unraveled the causes of these disorders. The advancement of modern medicine has greatly improved treatment and prognosis of mental disorders.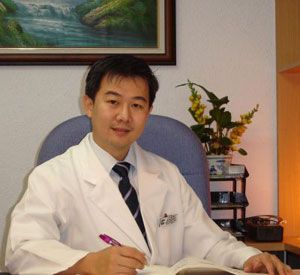 Dr. ONG BENG KEAT.
MBBS (Ind.), M.Med.Psychiatry (Mal.), DCHypnosis (UK), PGDip.Public Health (Lond.).
CONSULTANT PSYCHIATRIST,
ONG SPECIALIST & COUNSELLING CENTRE (Location Map)
8-G, Lebuh Sungai Pinang 1, 11600 Georgetown, Penang, Malaysia.
Tel: +604 2838178/ 2822237
Opening hours: Tuesday to Saturday from 10am to 5pm.
Closed on Sunday, Monday and certain Public Holidays.

BIODATA:
Dr. Ong is a qualified registered medical doctor graduated in 1997 with degrees in Bachelor of Medicine & Bachelor of Surgery (MBBS), Master of Medicine in Psychiatry (MMedPsy), Diploma in Clinical Hypnosis (UK) and Postgraduate Diploma in Public Health (University of London). He had served in numerous government and private hospitals; the Sarawak General Hospital, Sarawak Mental Hospital (Hospital Sentosa), Hospital Universiti Kebangsaan Malaysia, Kuala Lumpur General Hospital, Tanjung Rambutan Mental Hospital (Hospital Bahagia), Taiping Hospital and he was the first pioneer psychiatrist in LohGuanLye Specialists Centre Penang. His area of interests are Holistic Management of Stress related disorders, Adult Psychiatry and Community Health.


For e-brochure, kindly click the following free downloads:
a) first page of e-brochure
b) second page of e-brochure
c) google maps:-
For further assistance, please contact us at:
Add: 8-G, Lebuh Sungai Pinang 1, 11600 Georgetown, Penang.
Tel: 04-283 8178/ 282 2237.
Operating hours: 10am-5pm on Tuesday-Saturday.
*COPYRIGHT. All the pages, writeups, cases and slides are the sole property of the author and cannot be reproduced for commercial/ public use without written consent from the author.